Read the January media coverage of Great Escape. We feature in the best sea adventures and have a full article on our learn to sail adventure.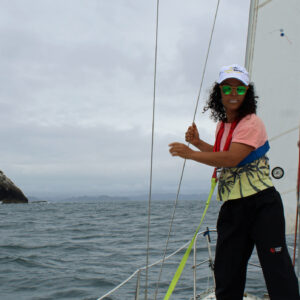 Amanda's log from Coastal Voyage #2. Over 100 sea miles and a night sail exploring the beautiful Northland coast.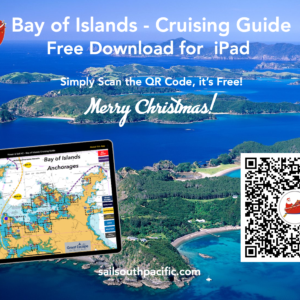 Scan the QR code to get a FREE copy of the Bay of Islands Cruising Guide (NB: Available in iOS for iPad only (V11.0 or later)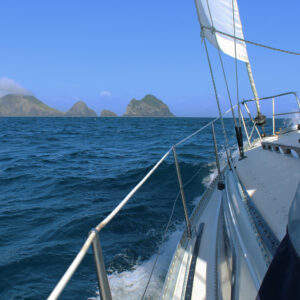 Read Amanda's report on the first Coastal Voyage sail training course. Find out what to expect for your six-days aboard to develop new skills and enjoy sailing in a very beautiful part of the Northland coast.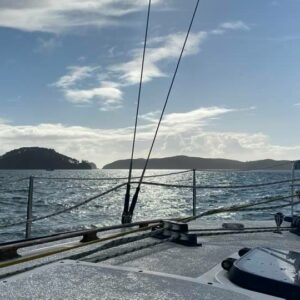 Our Coastal Voyage is a new six-day sailing adventure exploring Northland's coastal cruising grounds for intermediate to advanced sailors. The operational area for this adventure is from Whangaroa in the North to Whangamumu in the South, including the islands in the Bay of Islands and the Cavalli Islands, and is lead by a sailing guru who has over 400,000 ocean miles under her belt. You'll experience the joy of sailing in New Zealand's most spectacular cruising grounds, whilst gaining skills, knowledge, experience, and recreational sailing qualifications.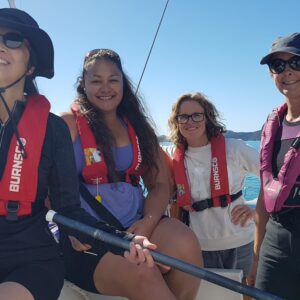 Great Escape Sailing with the Opua Cruising Club (OCC) is going to be holding three days of "Have a Go" to participate and celebrate in the World Sailing Steering the Course Festival and you can join us.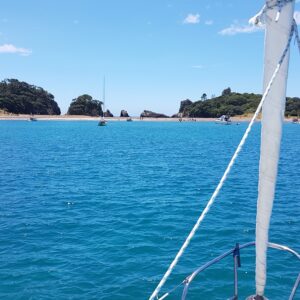 NZ Herald published our insider's guide to the Bay of Islands. As well as chartering a yacht or learning to sail with Great Escape, there are a whole lot more ways you can get out on the water and enjoy this special part of the world.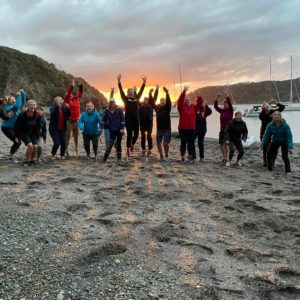 Fantastic weather, great sailing, fun activities, and wonderful women sailors contributed to the success of the fourth annual WOW (Women on Water) in the beautiful Bay of Islands. From Friday's social event, Saturday's sailing, and Sunday's adventures it was an event not to be missed.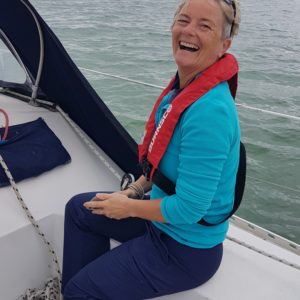 Our fourth annual WOW (Women on Water) weekend is all on track for the end of April.  Interest from women […]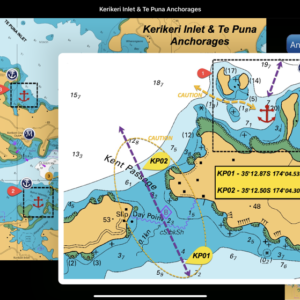 We're very excited with the new Sail NZ Bay of Islands cruising guide version developed for Great Escape Sailors.  The app provides comprehensive information and waypoints for all the major anchorages in our beautiful Bay of Islands so you can competently navigate this fantastic cruising ground.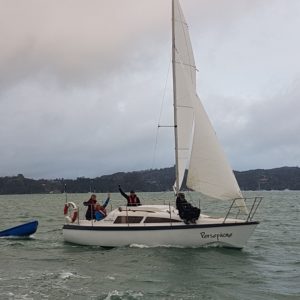 This year, the third annual WOW was our biggest WOW yet, with 33 women sailors. Some challenging sailing, with the now-famous shared meal (feast) ashore. New friends and old friends sailing together in a fun and safe environment.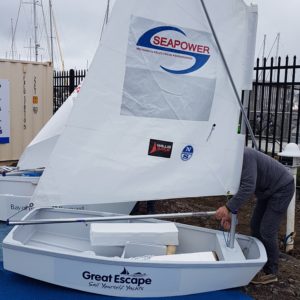 Great Escape is proud to be part of the Opua Business Association (OBA) team sending a fleet of Optimists (Optis) up to the Va'vau Bluewater School in Neiafu, Tonga. It is a practical application of Great Escape's commitment to sustainable Tourism, specifically Manaakitanga – showing respect, hospitality, generosity and care for others.