We've moved the Great Escape base, but not very far! We're now operating from A Pier, Bay of Islands Marina, […]

Thank you, sailors, instructors and our extended team. We've been awarded Tripadvisor Travellers Choice (again!).  This is the fifth year […]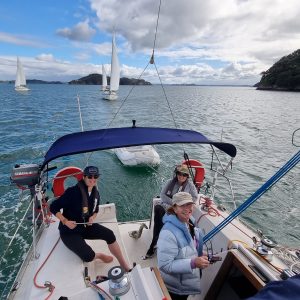 12th – 13th May 2023 Great Escape WOW (Women on Water) weekend is a unique event; women organising the event […]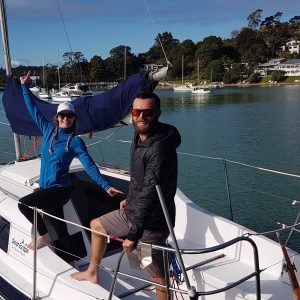 Learning to sail with your partner can offer a multitude of benefits, both individually and for your relationship. We've summarised some of the key benefits in learning to sail together., just in case you need it to convince your partner to come sailing with you.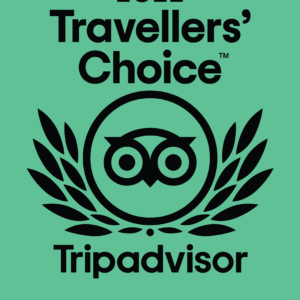 We are very happy and honoured to be awarded TripAdvisor recognition for the fourth year in a row. Being consistently recognised is an incredible honour and we thank all our sailors for taking the time to share their experiences. 
This year we had ten boats and over 40 women heading out for a weekend of unlimited laughter, plenty of sunshine, some serious and some not so serious sailing. The Bay of Islands sailing event that makes it easy for women who want to sail, to come together to share, and learn, in a safe, fun, environment.
Read the January media coverage of Great Escape. We feature in the best sea adventures and have a full article on our learn to sail adventure.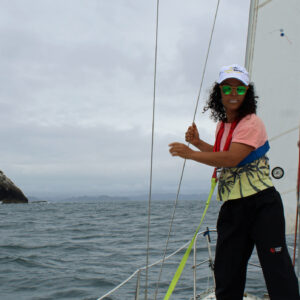 Amanda's log from Coastal Voyage #2. Over 100 sea miles and a night sail exploring the beautiful Northland coast.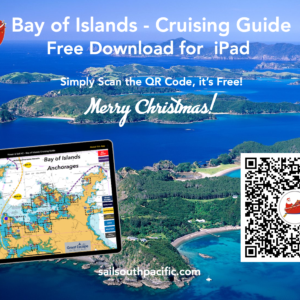 Scan the QR code to get a FREE copy of the Bay of Islands Cruising Guide (NB: Available in iOS for iPad only (V11.0 or later)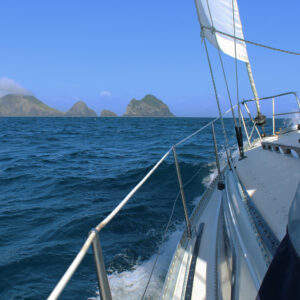 Read Amanda's report on the first Coastal Voyage sail training course. Find out what to expect for your six-days aboard to develop new skills and enjoy sailing in a very beautiful part of the Northland coast.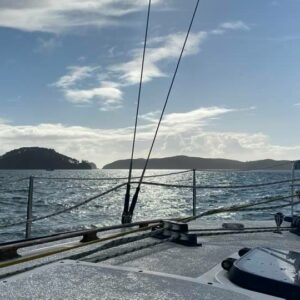 Our Coastal Voyage is a new six-day sailing adventure exploring Northland's coastal cruising grounds for intermediate to advanced sailors. The operational area for this adventure is from Whangaroa in the North to Whangamumu in the South, including the islands in the Bay of Islands and the Cavalli Islands, and is lead by a sailing guru who has over 400,000 ocean miles under her belt. You'll experience the joy of sailing in New Zealand's most spectacular cruising grounds, whilst gaining skills, knowledge, experience, and recreational sailing qualifications.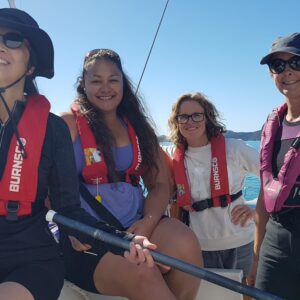 Great Escape Sailing with the Opua Cruising Club (OCC) is going to be holding three days of "Have a Go" to participate and celebrate in the World Sailing Steering the Course Festival and you can join us.