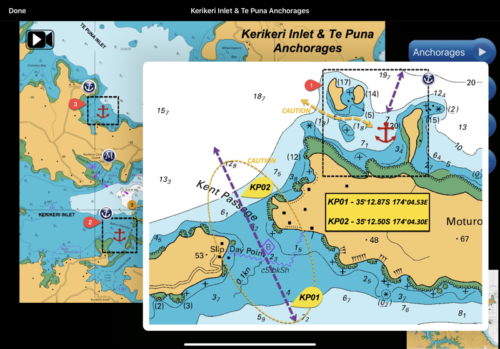 Cruise the Bay of Islands like a local with all the inside knowledge and navigation information you need.  We're very excited with the new Sail NZ Bay of Islands cruising guide version developed for Great Escape Sailors.  The app provides comprehensive information and waypoints for all the major anchorages in our beautiful Bay of Islands so you can competently navigate this fantastic cruising ground.
Other useful information also on the app includes;
Bay of Islands Facilities, Food and Drink, Services, Marinas, Boat Ramps, Dive Fills, Water, etc
Bay of Islands activities
Tide Information for Opua
Local Weather information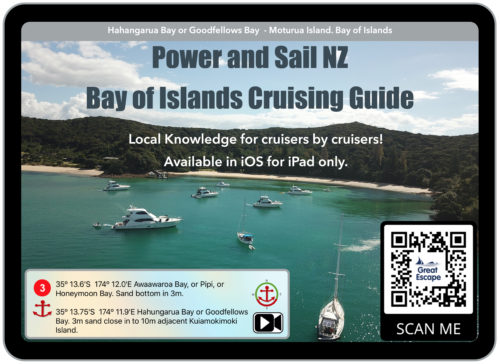 Cruise with confidence using the large-scale anchorage charts and local tips and tricks, based on experienced local knowledge and backed by the resources of Sail South Pacific (NZ).
Get the app now
Click to access the Bay of Islands Cruising Guide app
$39.99 from the Apple Store (iPad only at the moment).