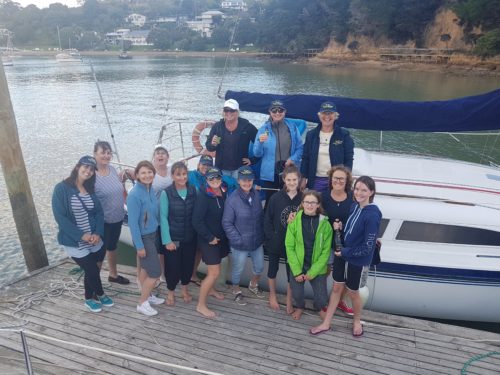 Weekend sailing rally for women.  For women sailors of all experience levels. Friday, September 25th to Sunday 27th September, 2020.
Join us for the third Women on Water Fun Sailing Rally.  This is a WOW weekend to develop your sailing skills, meet new friends, and have fun!
SCHEDULE OF EVENTS
Friday 1700 meet at Opua Cruising Club; introductions, crew allocations, knowledge sharing, review of the forecast, and passage planning for the weekend.
Saturday morning cast off, sail to an agreed destination, activities enroute. Afternoon sail to the overnight anchorage. Shared meal ashore with fun prizegiving.
Sunday morning meet ashore, plan the course to sail home, with a lunch stop at one of the beautiful Bay of Islands anchorages. Approximately 1700 optional debrief at Opua Cruising Club.
The emphasis is on fun and participation, sharing ideas and expertise.  All elements subject to weather.
***Plus Fun prizes!***
Contact us via the web site or email directly info@greatescape.co.nz