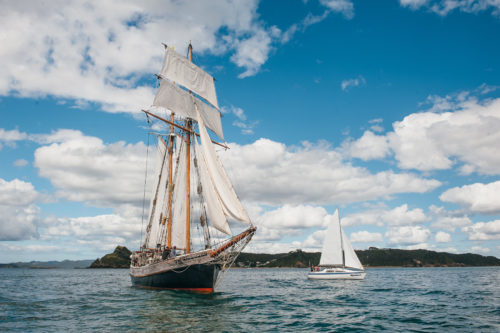 This year will be the 44th Tall Ships Regatta.     Hosted by the Russell Boating Club the Tall Ships Regatta is an iconic Bay of Islands event now open to sailing vessels of all shapes and sizes.
Divisions
Traditional square riggers like the R. Tucker Thompson – two or more masts and over 30′.
Classics – by invitation – 22′ and over, monohulls only
All comers – any sailing vessel, including multihulls.  Our Great Escape boats fit this division.
Saturday 12th January 2019.  Racing starts from midday.
After Race Celebrations
Prizegiving is around 7pm.  The post-race hangi and party at the Russell Boating Club goes from 4pm till late and everyone is welcome.