Accredited YNZ & IYT Sailing School

Learn to sail with us, we've been teaching sailors for over 30 years.
Gain Yachting New Zealand (YNZ) keelboat and  IYT (International Yacht Training) qualifications. Develop skills and expertise to ensure you can safely skipper a yacht in the beautiful Bay of Islands or beyond.
Recommended courses
Beginners – Two-day Introduction to Sailing or the Six-day Learn-to-sail then Sail-Yourself adventure
Intermediate – Five-day Skills Development then Sail Yourself Adventure
Experienced – Six-day Tailored Advanced Training or One-day instructor refresh to start your bareboat charter
"We had 3 days of tuition from Daryl, who was just fantastic with us he got us sailing the Noelex 25 with confidence and taught us everything we needed to know to enjoy 3 days sailing and exploring on our own. Bay of Islands are simply stunning and is a perfect sailing location with so many beautiful coves to anchor in. Bill and Julie at Great Escape couldn't do enough for us and made sure we had a great time. I'd highly recommend them to anyone thinking of a sailing holiday in the Bay." -TripAdvisor Reviewed 18 March 2019 Ian T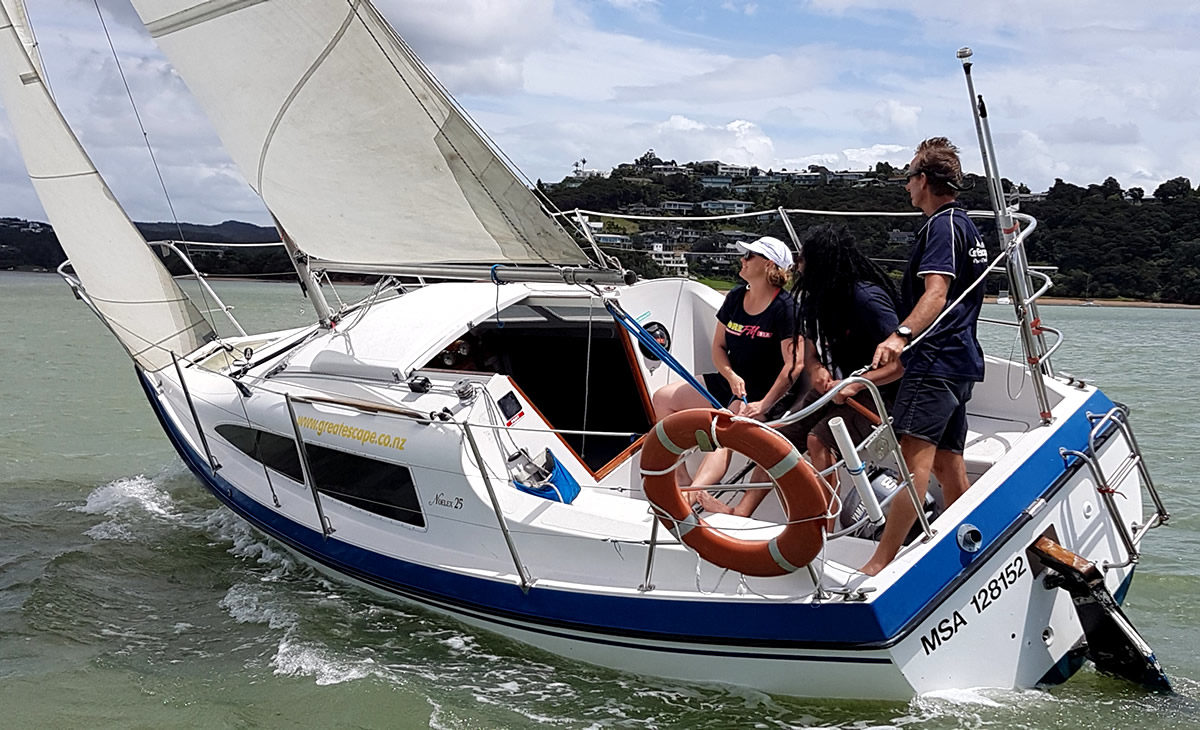 Start as a complete novice and be out skippering yourself after only three days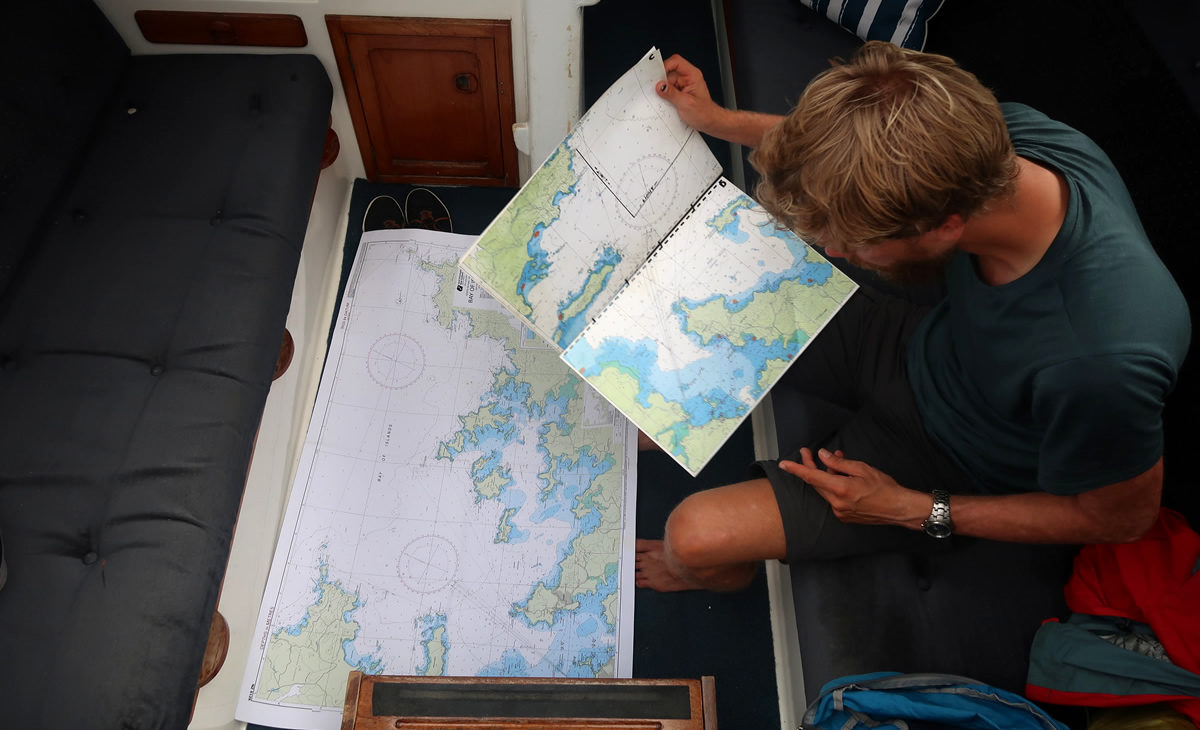 Gain an internationally recognised recreational sailing skippers' qualification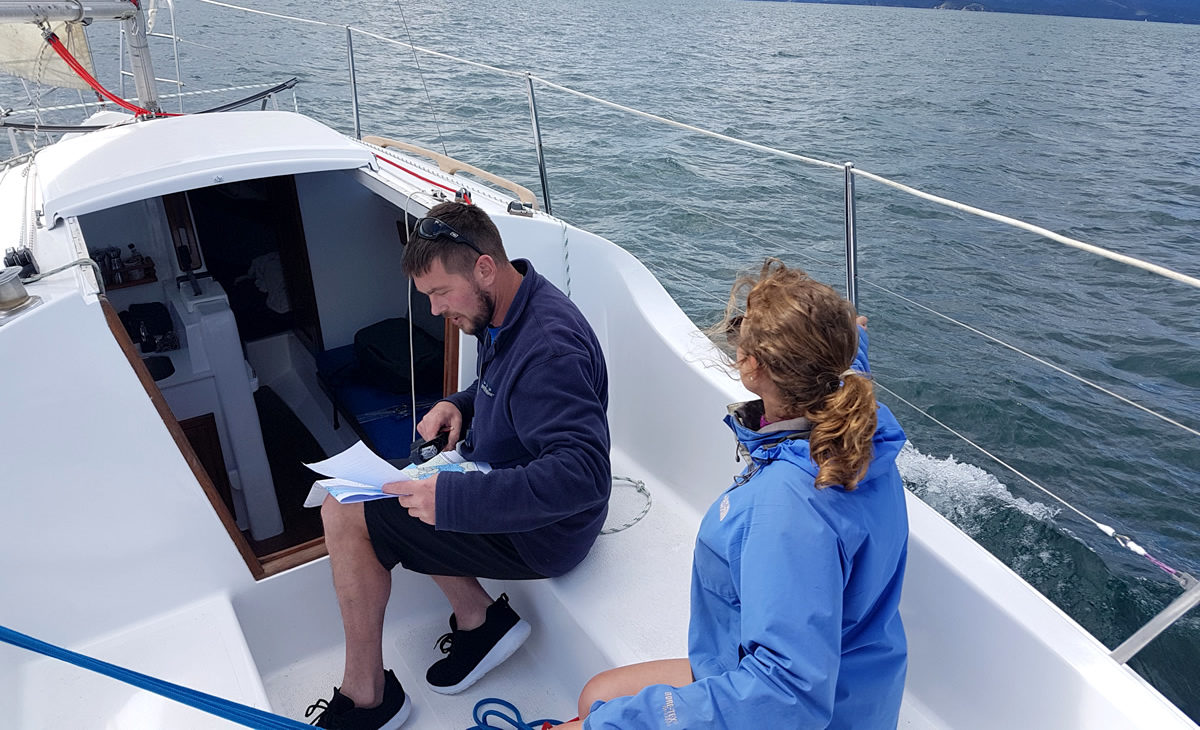 Safely skipper your own boat in our world-renown cruising grounds
THE UNIQUE WAY WE TEACH
Proven practical courses, with plenty of time out sailing.  We teach you to sail by going sailing.
Learn to sail then sail yourselves – time with an instructor aboard then time sailing by yourselves
You, your sailing partner, family or friends have the instructor and yacht to yourselves.  Plenty of time on the helm, trimming sails and handling the boat.
Personalised coaching and passionate instructors, your course content is tailored to your experience.
Come sail with us, we love to share our passion for sailing in the beautiful Bay of Islands.
More information