This year, the third annual WOW was our biggest WOW yet, with 33 women sailors.
Friday night Bingo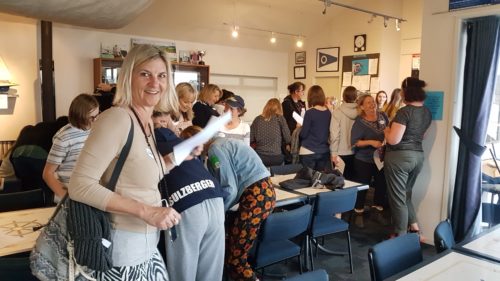 We commenced Friday night at the Opua Cruising Club for our briefing, which is also a key social event. Each sailor catching up with old friends and meeting new ones as they filled their 'bingo' card with names. Sailors had to find the name of participants for fun facts such as those that know what a sextant is to those that had never slept on a boat before. At the briefing, we also checked out the weather forecast and discussed passage planning for the weekend.
Plenty of sailing on Saturday
Saturday morning and the dock was buzzing. Gear was loaded and the forecast consulted again. Boat briefings continued and safety gear was issued. We then cast off with a strong wind warning in place and had a challenging sail out to Kent passage. There was plenty of on the wind work and a few port and starboard crossings.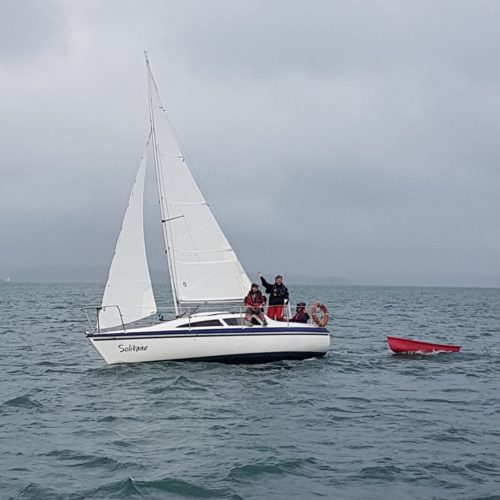 It was good to see sailors developing skills and confidence, for some it was the first time they had helmed, for others they stepped up to skippering and making the decisions aboard. We anchored just before the passage for a late lunch. Unfortunately, the weather warning was upgraded to a gale and the decision was made to head back to Opua.
Everyone enjoyed another fun sail, through the Kent Passage around the black rocks and down the Veronica Channel to Opua. Skippers and crews had to concentrate hard to avoid accidental gybes, and everyone made it safely back as the breeze continued to build. Boats then picked up moorings in the basin as the sun went down and we all headed ashore for a shared meal with plenty of delicious food, lots of great stories and a fun prizegiving. It was very dark when everyone headed back to their boats.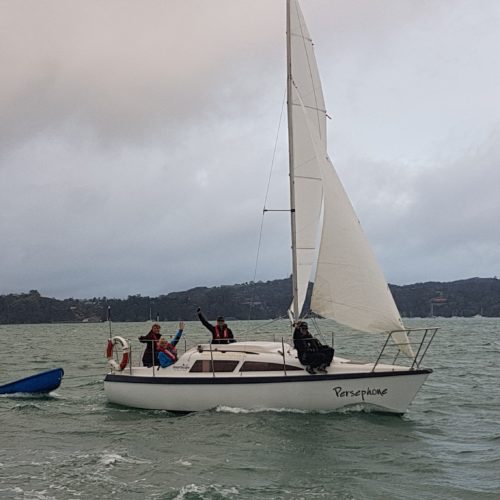 Sleeping aboard, the laughter continued but the wind was still strong. Whilst the front was due to pass by early afternoon the sailing was concluded for the weekend.
The sun came out late afternoon, we had a final toast and were all happily exhausted from another wonderful Women on Water weekend. As one participant summed it up,
"I really loved the weekend and learnt so much. Great bunch of women."
Thanks to Burnsco for the spot prizes and to Opua Cruising Club for the hospitality.
Next WOW
The next WOW weekend is scheduled for 30th April 2021.