Sailing Qualifications
Gain Internationally recognised qualifications
BOOK NOW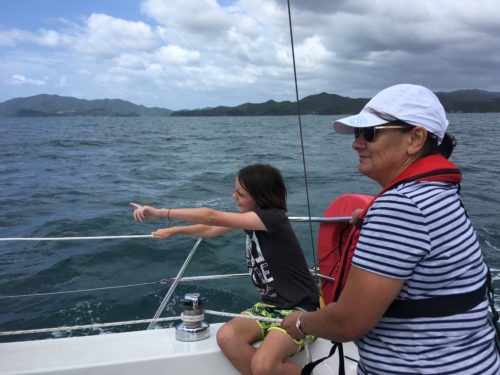 The best way to learn to sail is time on the water and out on the water is where our sailing courses are conducted.    The sailing theory is integrated with practical application so you learn through doing.   Relevant eLearning courses are provided so you can learn the lingo and get to grips with some of the theory before your course.
As you and your sailing partner may have different experience and ability, our instructors will tailor the content and assess for certification appropriately.  Depending on the sailing holiday selected and competencies demonstrated you may gain recreational sailing qualifications from both YNZ (Yachting New Zealand) and IYT (International Yacht Training).
With the IYT certification you may take individual modules to work towards certification and you may complete certification courses at any one of IYTs 250 partner schools around the world.
Sailing Theory
As Great Escape is an IYT Accredited Partner school you are welcome to register as an IYT student and take any of their free eLearning courses.
If you want to get a great text book for your sailing course we recommend "Safety in Small Craft" by Mike Scalan – purchase from good chandlery's and boating book shops such as Boat Books.
Browse through the qualifications we offer to see which suits you best;