Sailing Courses & Holidays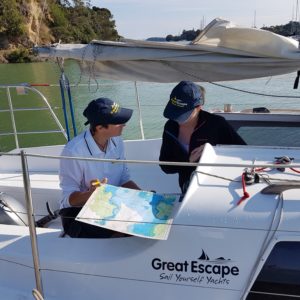 Learn to sail, then sail yourself.  Our instructors teach you everything you need to know to safely skipper one of our yachts for your own adventure sailing holiday in our beautiful Bay of Islands. These are not group courses, learn with your partner, family, and friends.  You have the boat and an instructor to yourselves.  As well as gaining new skills, you get a fantastic sailing holiday in the Bay of Islands and you should also gain internationally recognised qualifications.
Recommended Courses
Intermediate: Five-day skills-refresh then sail-yourself adventure
Experienced: Advanced training or One-day's instruction to start your bareboat charter
6-day:  Learn-to-sail then Sail-yourself Adventure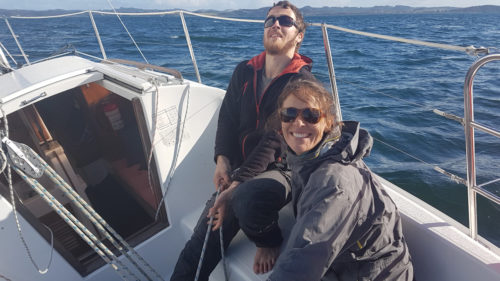 Imagine skippering your own yacht, exploring the Bay of Islands under sail; even if you have never sailed before.
The first three days your instructor will teach you to sail, handle the boat, essential safety skills, basic navigation and weather interpretation. Your instructor goes home each night and you sleep aboard safely tied to the dock. On the morning of day four, you cast off for three wonderful days exploring the sheltered waters of the Bay of Islands by yourselves. 
You can also gain Yachting New Zealand and International Yacht Training qualifications.
"Wow, what can I say. I can't recommend this trip enough. … taught us everything we needed to know to feel confident when left to our own devices to explore the Bay of Islands for the following 3 days. We had perfect weather, saw dolphins on two of the days and had a generally fantastic experience learning to sail." – Samantha R Trip Advisor
2-day Introduction to Sailing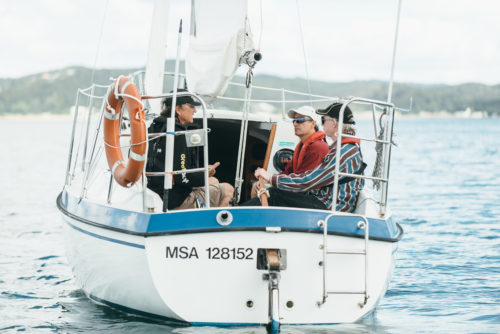 This two-day course gives you an excellent introduction to the sport of sailing.  Safe and enjoyable you'll be with your instructor during the day and safely tied up to our dock or on a mooring out in the islands for your night aboard.
Day one – Your sailing holiday commences at 9.30 am with a dock briefing then you cast off for a day's sailing in the bay with your instructor.
Overnight – Sleep aboard tied to the Great Escape dock or out at Otehei Bay on a mooring.
Day two – Another day out sailing with your instructor, your sailing holiday concludes at 5 pm.
This course is an introduction to Keelboat Sailing.  No prior experience is assumed or required.  Suitable for all ages.   By the end of the course, you should have obtained your Level One Yachting NZ Keelboat Certification.
"The two day learn to sail a yacht course with Julie and Great Escapes was superb. Very good, clear, thorough teaching but with a sense of fun and joy, in a beautiful beautiful place."  Perth visitor wrote a TripAdvisor review Feb 2020
5-day Skills refresh then Sail-yourself Adventure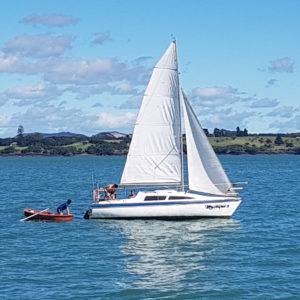 Perfect for those with some boating or sailing experience ready to step up to skippering their own boat. two days with an instructor and three days cruising and exploring the Bay of Islands by yourselves.
Day one – Dock briefing then cast off for a day's sailing in the bay.
First overnight – Sleep aboard tied to the Great Escape dock.
Day two – Another day out sailing with your instructor.
Second overnight– Sleep aboard tied to the Great Escape dock.
Days three to five – It's time to set sail by yourself, explore the wonderful Bay of Islands and practice your new sailing skills. Before you cast off we discuss your passage planning, review navigation in the Bay of Islands, give you updated weather forecast information and guide you on suitable anchorages and points of interest for the following days.
Some previous experience required e.g. Keelboat racing as crew, skipper of powerboat, extensive dinghy sailing.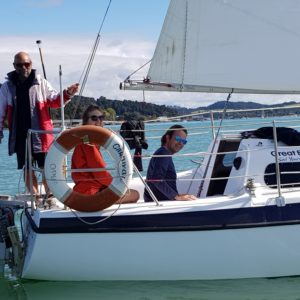 "Tuition and then freedom sailing in Paradise -We had a five-day sleep aboard sailing experience in the stunningly beautiful Bay of Islands-the first 2 days with an experienced sailor and tutor on board during the day time. Then we took our yacht off to practice our skills and explore on our own.
Best bit was mooring in a pretty little bay in total isolation…..and spending the night there ….paradise.
Bernie, our instructor, was an experienced teacher…. calm, reassuring, encouraging and a life-long sailor. we felt completely safe with him."  Tracey W wrote a TripAdvisor review Apr 2020
1-day Skipper and Crew Skills Refresh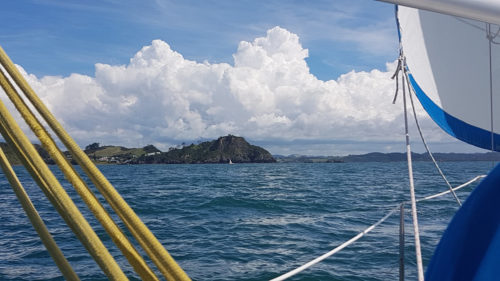 Take an instructor on the first day of your bareboat or flotilla holiday.  Your instructor will join you at the dock on the morning of departure, they can recap sailing skills, boat handling, anchoring, navigation and weather interpretation in the Bay of Islands, ensure you understand the systems and controls on your yacht and will share with you some of their favourite spots to anchor.  Your instructor will also cover VHF use and retrieval of a person overboard for the entire crew.
Excellent option if your first mate has limited sailing experience
Recommended it's been a while since your last voyage
Cost additional to your bareboat hire costs
"Great sailing holiday exploring the beautiful Bay of Islands, and testing our sailing skills. Julie of Great Escapes was wonderful, answering all of our questions, so we knew exactly what to expect. Martin, our instructor for the first day was thoughtful, encouraging, helpful and amusing. He left us with renewed confidence. The whole experience was great value." Nickregnault wrote a Tripadvisor review Jan 2020
Advanced Sail Training- includes Bareboat Skipper Certification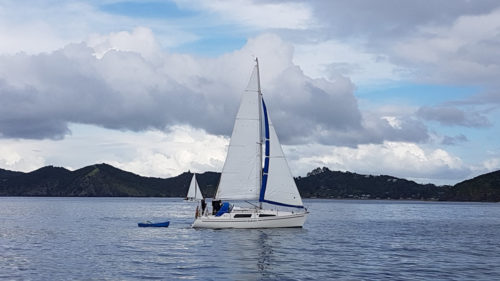 This is an extremely practical, hands-on sail training course. Designed to enable you to competently skipper a yacht for extended coastal cruising. You will get plenty of practice and training on essential competencies including maneuvering a boat under sail and power, passage preparation, safety underway, docking, navigation, and adherence to regulatory requirements.
Perfect foundation course for those intending to purchase their own yacht and set-sail for extended voyages or those wanting to charter internationally.
Previous sailing experience required, this is not a beginner course.  The recommended entry-level requirements are a VHF maritime radio operators certificate, and to have logged over 200 nautical miles and 10 days at sea before advancing to this level. The recommended minimum age to obtain this certification is 18.  If you are unsure about your experience contact us.
To see course content Click for IYT International Bareboat Skipper (Note those who achieve the International Bareboat Skipper qualification can sit an additional theory exam to obtain the "International Certificate of Competency" (ICC), required for charter by many international charter operators.
Our sailing courses start on-demand with a minimum of two sailors and we operate Spring, Summer and Autumn.