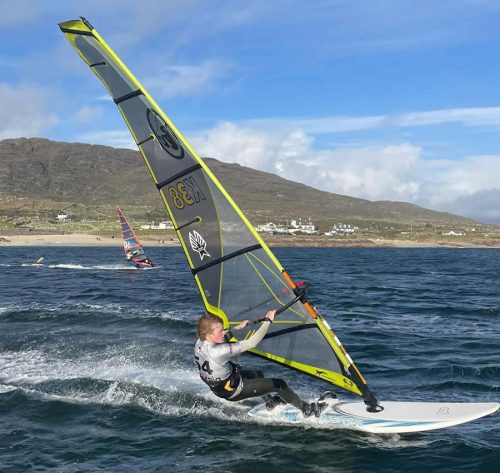 "If you're not sure which direction to go, just follow the seagulls – they always know where the party's at."
Rory was lucky enough to grow up in a sailing school on the southwest coast of Ireland. Sailing and most watersports have always been right on his doorstep.  He is especially passionate about sailing and windsurfing and hasn't stopped sailing since he did his first Transatlantic with the family as a young child.
Trained as an instructor and coach in many outdoor sports such as windsurfing, skiing, kayaking, rock climbing and of course sailing, he has a depth of coaching experience that ensures a fantastic experience for Great Escape sailors.
 Favourite Cruising Ground:  South West Coast of Ireland in late summer.