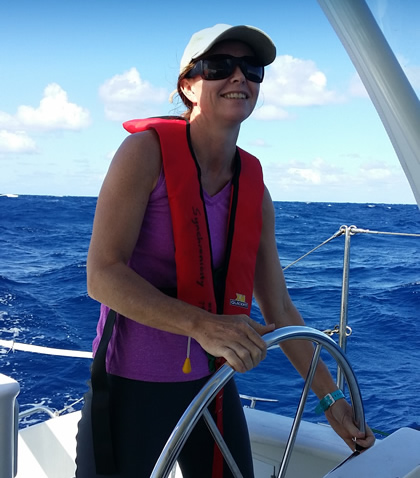 "I need vitamin SEA"
Cruising the NE coast of NZ from a very young age, Diane developed a passion for the ocean, adventure and travel. She has been a competitive sailor in dinghy and keelboat classes, competing internationally. Studying marine science, she has followed her path around NZ and Oz researching changes in the ocean environment. Moving into tourism and education Diane has taught sailing and SCUBA diving while travelling the Caribbean, Med and Pacific (onboard Windstar Cruises). She has been teaching Sailing for 20 years, working in clubs and locally at KKHS. Currently, she is the Senior Dingy Instructor at TSC in North Queensland. Diane joins us for the summer to reconnect with family and some of her favourite places in the bay.
Favourite cruising destination in the Bay of Islands "Waewaetorea island" Going Global – "Magnetic Island" both as beautiful on the surface as below!