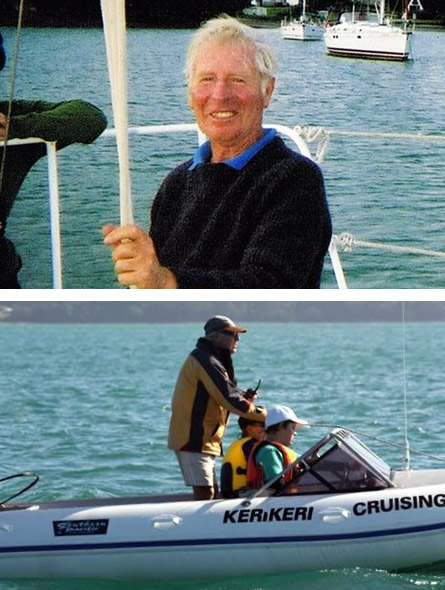 "Really like helping people to enjoy sailing"
A legend in the sailing world, Derry has coached and developed many champion sailors including winning school teams, Olympic sailors, and many of the key members of our current America's cup winning Team New Zealand.
His own keel boat experience includes RORC races; Fastnets between 1955- 63 and 1968 – 72. He sailed a Sydney Hobart and cruised to Fiji and around Tonga between 1964 and after 1976.
Since retiring from school teaching in 1996 he has been full-time coaching sailing and running YNZ courses for dinghy and keelboat instructors, he has also written five units for the NZQA in practical dinghy and keelboat sailing. A past Commodore of the Kerikeri Cruising Club, Derry is also a successful teams racing coach, taking the KKHS team to six national titles and four Interdominions. He also coached the NZ National team who won four podium places over six events. Derry is currently Chair of New Zealand Team Sailing Association attends and helps at all NZTSA regattas.
Derry coaches our coaches and the depth of knowledge and experience he possesses in coaching sailing would be unsurpassed. We are very privileged to have Derry's expertise in Northland, helping the team at Great Escape help others into our wonderful sport.