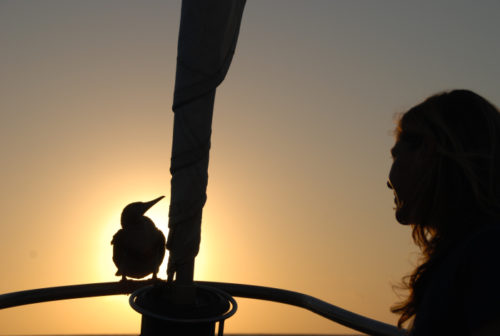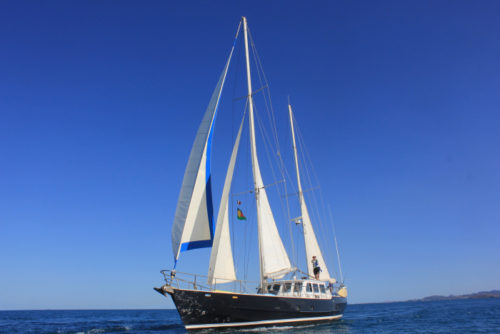 When not sharing his sailing expertise with our sailors, instructor Martin Vogel is cruising the ocean aboard his 60′ steel ketch.
You're invited aboard.  If you are planning a scientific or research expedition, just seeking a sailing adventure, have a desire to explore untouched reefs, or are longing for beaches with no footprints, or just want to experience the solitude of an ocean crossing under sail, then you might want to see if you can join Martin and his crew on board the Dona Catharina.
They have been the support, safety and camera vessel for the Vaka Taumako Project, helped in the Oma Tafua Whale Reseach Program in Niue, been the support vessel for the making of a documentary about Tikopia, and are now planning the next exciting adventure.
You can find out more on the Dona Catharina web site: https://donacatharinaexpeditions.com/ (Or just talk to Martin next time you see him on the Great Escape dock).